Cold… blowing rain with a strong north-westerly wind.  The exposed hillside on the edge of a motor racing circuit.  The grass is saturated and worn to a brown mess with much in common with 1917 Flanders.  I can't feel my hands – any part of them, and my heart rate has averaged 178 bpm for the last 60 minutes.  I can only see properly out of one eye; the mud has rendered the other one next to useless.
I'm a happy man.  The tough bit of the cyclocross season's here, and I bloody love it.
I finished 23rd today.  Not the dizzy heights, but my best ever finish in a UCI event.  I'm chuffed enough with that.  I love it when it gets difficult!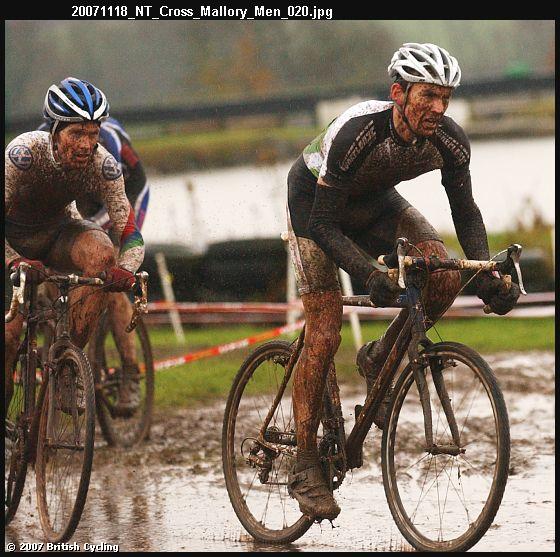 More info on the UKCyclocross website