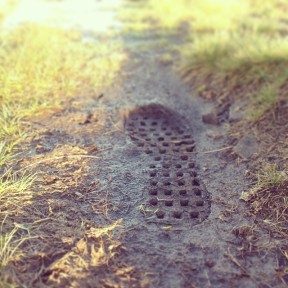 Running: Winter footage helps get the job done.
I feel blessed. As a cyclist, at this time of year, it can be a bit of a daunting time. Ancient myth and unchallenged tradition dictates we should be out there getting base miles in our legs. But just look out of the window. 6 days out of 7 since early December, it's been blowing [...]
read more here…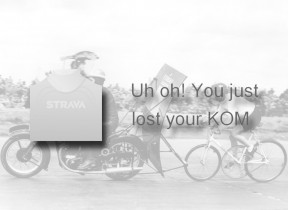 Why I hate Strava (and why I need Strava)
It's been nagging me for a while, this one.  This is about sport , technology, monitoring and stats.  It runs to the very core of me in a number of ways. I've been using fairly detailed recording of my cycling and running for over five years now, since I first got a Garmin Forerunner GPS [...]
read more here…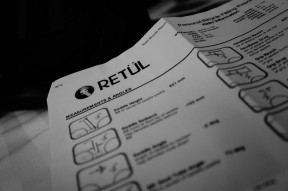 I had a fit.
I'm 42 and had my first fit yesterday. You might think it's young to have your first fit. For me, it's about 26 years later than it ought to have been. With a mix of health problems cropping up over the last year or so from bad backs to kidney stones to even more bad [...]
read more here…
Lee Quarry Mountainbike Race… but just watching
It comes to us all I hear.. spectating rather than doing.
read more here…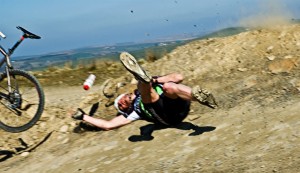 Broken left collarbone and 7 lug stitches
Not a very good day on the bike really. It was meant to be a relaxed reintroduction to mountainbike racing after ages off the sport but it turned out to be 20 minutes racing then a trip to Fairfield hospital via Mountain Rescue Land Rover and an ambulance. Complicated feelings just now and I need [...]
read more here…
Lily-Livered… Lily does the U11s Liver Hill fell race
A very proud pushy dad here… Lily did her first running race this evening at Marl Pitts – the junior event in the Liver Hill fell race. She was so excited – so was I. The course for juniors was (I'm guessing..) about a mile and a quarter – out-and-back – and pretty much uphill [...]
read more here…
A weekend in Ripple and a trip to the Forest of Dean
Had a lovely time this weekend with our old mates Andrew and Denise in Ripple, near Upton on Severn. The catalyst for going down there was an invitation from Andrew to come and run in the Forest of Deal half marathon, so it meant that it was a weekend of fun, leisure, and food, but [...]
read more here…
British National Cyclocross Championships 2009
A great day out. It's such an event for me – and to have it at Bradford, within the hour from home, was such a pleasure. Adding to that pleasure was the fact that mum, Katie and the girls could all come out and watch me on the relatively short day trip.
read more here…
Lily at the Todmorden Cyclocross
Lily's second race was another moment of intense pride for me – and for Katie. Again, she took te bull by the horns and rode flat out from start to finish on what was a ideal course for the Under 12s. There was a large field too, and she did herself proud. The Dad running [...]
read more here…