As someone who didn't enjoy the best cyclocross season last year, it came as welcome relief to come into round one of the national trophy today feeling a lot more positive and feeling generally a bit fitter.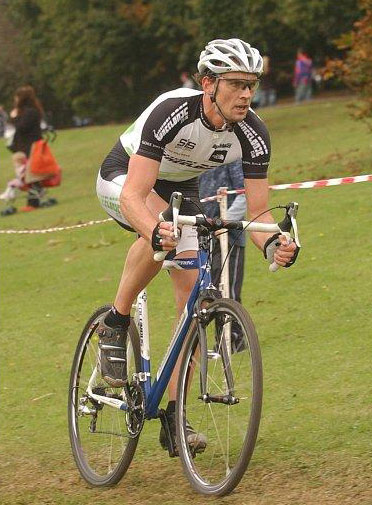 In terms of results, it probably translated into only a one or two position improvement on last year's results on the national stage, but I had a bit of a spring in my step, and can truly say I rode it pretty much to the best of my ability. I wasn't lapped (I was lapped in four out of the five national trophy races last year) and went out of the start really fast (a worry after a fairly slow start a couple of weeks in my first cross race of the season).
It was a day of mixed fortune for Team Wheelbase, with Rob Jebb

looking threatening in third place, but Stuard Reid having to retire very early on in the race (tendinitis not recovered) and Lewis Craven's chances effectively ending when he became entangled in a metal barrier – while in the lead group.
The course was worth all the travelling – fairly well suited to technically precise riders (lots of slow corners and accelerations), but very dry and fast.
I wore the Garmin 305 so I could reflect on the day's efforts. The average pace is quite interesting – 16mph on a

technical, stop-start race like that seems pretty fast – winner Paul Oldham must have been nearer 17mph – that's quick off road for an hour.