It wasn't broke so not much needed fixing.
Another gem of a family hol making the most of our nearest neighbour. Brexit was all a shock to the Haygarth system and we needed Euroengagement as a tonic.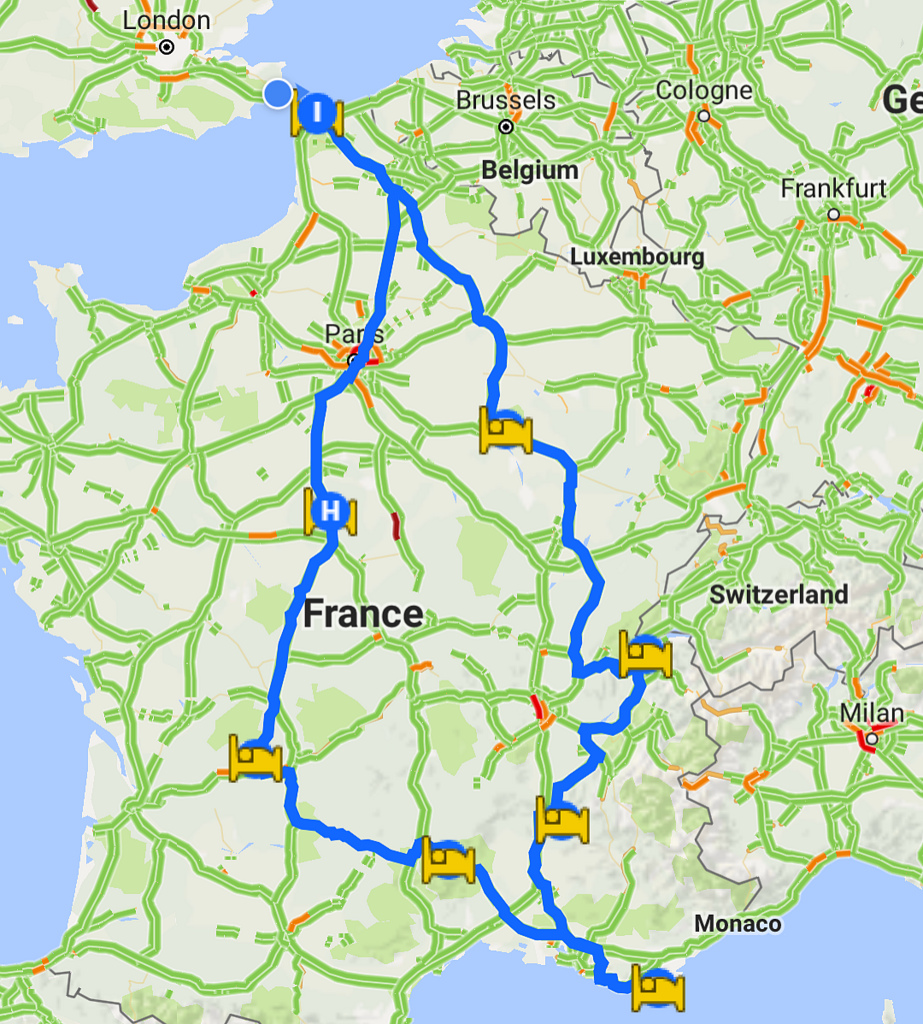 A lens-shaped trip down through the central-eastern fringes then back via the central side. The usual Haygarth week on the med was lovely too.
The things we learned most this time was that, as in life, the journey is life. The destination is just another stop along the journey. The places we'd planned to spend one or two nights in we loved dearly – where sometimes we'd planned them as a stop-off of convenience.
A couple of nights in Geneva were a lovely non-French excursion too – just to remind us how dear some places can be – but also genuinely a lovely caravan site right by the lake and some fun in the water.
Things of note:
First day or two always hard. Children edgy and excited combined with not accepting the journey and wanting to get there. That settled after a while.
Everywhere, no matter how dull it looks from the Autoroute, tends to be lovely once you turn off the Autoroute.
We English tend to think Alps and Pyrenees generally for mountains – the whole of the massif central is bloody beautiful.
Driving anywhere north of La Manche is miserable. It just becomes so less stressful as soon as you're in France
We cocked up big time with a gas cylinder. The gear / adapters we had were non-standard in France – so bought another cylinder and all it fitted was the gas BBQ – had to cook on that for two weeks. Luckily, that was pretty much all we wanted. Fail to prepare, prepare to fail, caravanners.
Dordogne was a pretty area in a warm-version-of-the-Cotswolds way but not totally my cup of tea. Maybe when I'm 65. Hills too small, gorges not dramatic enough, and just generally a bit mild compared to the med, Massif Central, and Rhone Alps we'd been through.
Dutch people holiday in France.  A lot. Maybe the Netherlands is totally empty in August.  Nice lot.
Local fare is something we British middle class talk up a bit, but French actually just get on with. Every village or town is rammed with decent local cheese, wine, gorgeous character-ful boulangerie … you just come to expect it as the norm.  Well done, France. Well done.
Flickr link below, and a fairly can't-really-be-arsed video