We were due a good 'with cousins' holiday… and this was a corker. Phil, Anne & family had had their arms twisted that a ski holiday could be affordable and achievable if we drove, and I told them we could.  Katie and I had driven to the Alps before (in 2012-13 New Year) and we knew is was kind of no big deal. So we booked a chalet and off we went for February half term.
I'm a bit of a glass half full type as you probably will know. The 900 mile drive, pretty manageable in 2012, was a bit of a mare this time round. A channel tunnel crossing a few hours later than we'd wanted to book meant that things compounded on The Alps' Busiest Weekend.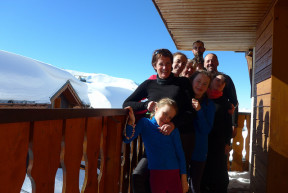 Hitting Lyon at 11am rather than 6am meant that the final 130 miles were in endless, morale-sapping queues and took no less than 6 hours to cover. That's cycling speed, basically….! Add to that a massive, heavy snow storm on the 21-hairpin 10 mile final climb to La Plagne and then having to stop and fit snow chains, with freezing hands, for the last 3 miles, and some very tired people arrived in the lovely Chalets Des Alpages in Plagne Soleil.  But that very quickly vanished for all involved, and rather conversely became the stuff of family legend within a few short beers and some longer glasses of wine.  We were there and it was suddenly all very ace indeed.
The rest of it just flowed..
the chalet was basic but very spacious and very warm. A great base for nine of us – and ski-able to / from
the children all got into afternoon ski school and progressed really well / enjoyed the experience.
the resort and pistes, cafe bars etc were just tip-top
fun was had consistently by all.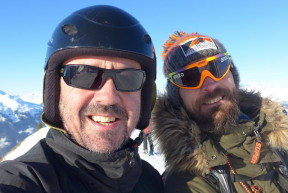 The journey home was absolutely fine – we drove the graveyard shift and enjoyed very light traffic all the way back to Calais in time for a slightly earlier-than-planned crossing home. The bank was full of happy memories and nobody was harmed in the making.  Result.
Photo set here on Flickr from me and here from Phil and a ten min memories-video below. Not a stunning video but it'll be worth itin a few years when we all look back, I hope.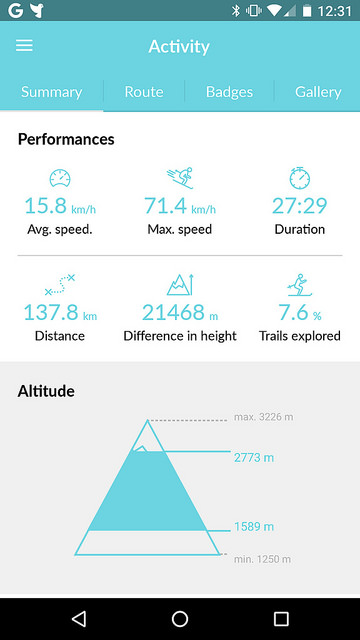 My video
Angus's edit from Phil's footage